Seed to the Sower – The Leviticus Fund Celebrates 40 Years
Our Story
Our Mission
The Leviticus 25:23 Alternative Fund is rooted in faith and the call for economic justice. The Fund provides flexible capital, expertise, and advocacy to propel the growth of more equitable communities. Leviticus creates opportunities for vulnerable, low-income people – especially those harmed by systemic racial and ethnic discrimination – to thrive and live with dignity.
Our History
In December 1981, a group of religious leaders from the Tri-State Coalition for Responsible Investment met to discuss a new model for addressing the needs of the disadvantaged. They saw that, if they pooled and invested their resources together, they could do more to reflect and advance the faith-driven values they shared: ensuring that the economically poor could live with dignity and self-determination; using their shared resources for the benefit of those with less; and protecting and sharing the earth's resources.
This vision of social and economic justice has endured as our driving force for over 39 years. It guided our first two loans in 1984, which supported a tenant-owned cooperative in New York City and a workplace and training center for mentally-challenged adults in Nyack, NY. It led us to become one of the nation's first certified Community Development Financial Institutions (CDFIs) in 1994, to expand our investments into early care and education in 1997, and to more recently launch new programs for real estate entrepreneurs of color, community health centers, charter public schools, and healthy food-access. And it has inspired the numerous loans we have made in recent years to foster decent homes, schools, jobs, and health and social services for thousands of low-income families across five states.
Our impact has grown steadily over time, from $1.5 million invested in our first 10 years to over $208.5 million as of today. We now have 51 member investors and 115 individual and institutional associate investors, each of whom ensure we can continue to fulfill the vision of our founders: to share the gift of economic resources in order to advance a more just and equitable society—one in which all people can meet their basic needs and access opportunities.
In May 1983, 27 of the religious congregations pooled $360,000 in capital to form the Leviticus 25:23 Alternative Fund.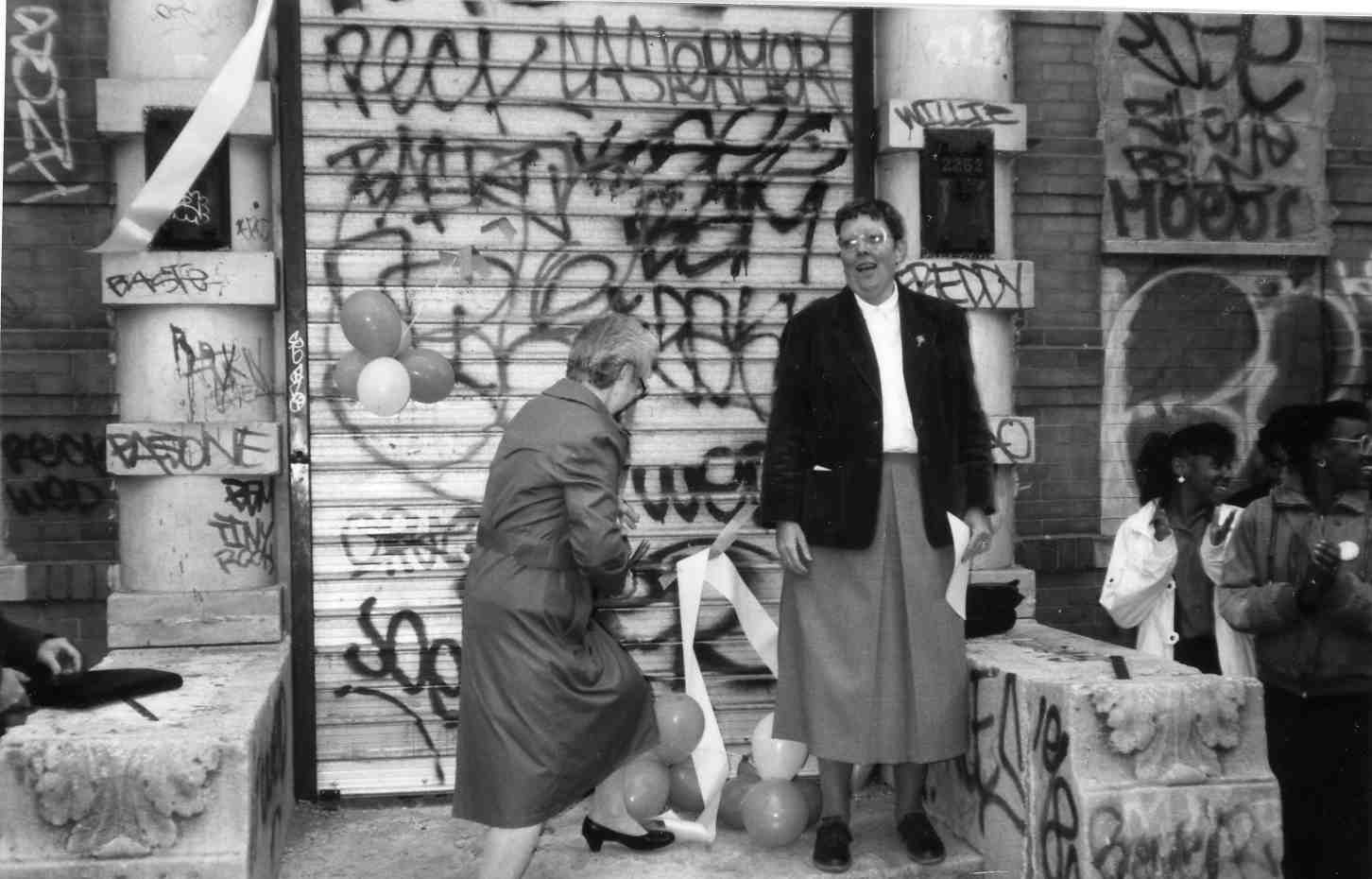 Our People
Board of Directors
Sr. Rosemary
Jeffries, RSM
Board President
Executive Director All-Africa Conference: Sister to Sister
Board Vice President
Vice President, Commercial Community Development Lending Fulton Bank
Board Treasurer
Chief Executive Officer Community Housing Innovations
Sr. Ellenrita
Purcaro, OP
Board Secretary
Director Empowerment Center at Harmony Farm
CRA Officer & First Vice President Apple Bank for Savings
Managing Director, Risk Management Deutsche Bank AG
Senior Relationship Manager & Team Leader HSBC Bank USA, N.A.
Managing Director and CDFI Lending & Investing Executive Bank of America
President & CEO Community Development Trust, Inc.
Regional Representative SOAR!
Assistant Director of Finance Union for Reform Judaism
Principal HousingSmarts, LLC
First Vice President, CRA Officer Amalgamated Bank
Staff Members

Staff not pictured:
Michael Bourne-Accounting Manager
Commitment to Diversity
The Leviticus Fund is committed to diversity, equity and inclusion on its Board of Directors and among its staff. In all aspects of its operations and at all levels of the organization, Leviticus Fund works to ensure that there is no discrimination on the basis of, but not limited to, ethnicity, race, age, sexual or gender identity, sexual orientation, national origin, physical ability, religious belief, culture or geographic background. Our vision of diversity also encompasses differences in skills and experience among Board and staff members, and we seek to maximize the potential of all employees and to attract staff of diverse backgrounds.