Join Our Team!
Senior Investment Officer – Are you a strategic thinker who is committed to racial equity and treating your colleagues – and the communities you serve – with respect? Are you looking for a role that aligns with your values and offers the opportunity to rise in a growing organization as you acquire new skills?
The Leviticus Fund is looking for a Senior Investment Officer to originate and underwrite loans supporting projects that improve the lives of vulnerable people in New York, New Jersey, and Connecticut.
We provide flexible capital, expertise, and advocacy to build more equitable communities. We need someone to join our team of committed, adaptable, entrepreneurial, creative, and flexible problem-solvers.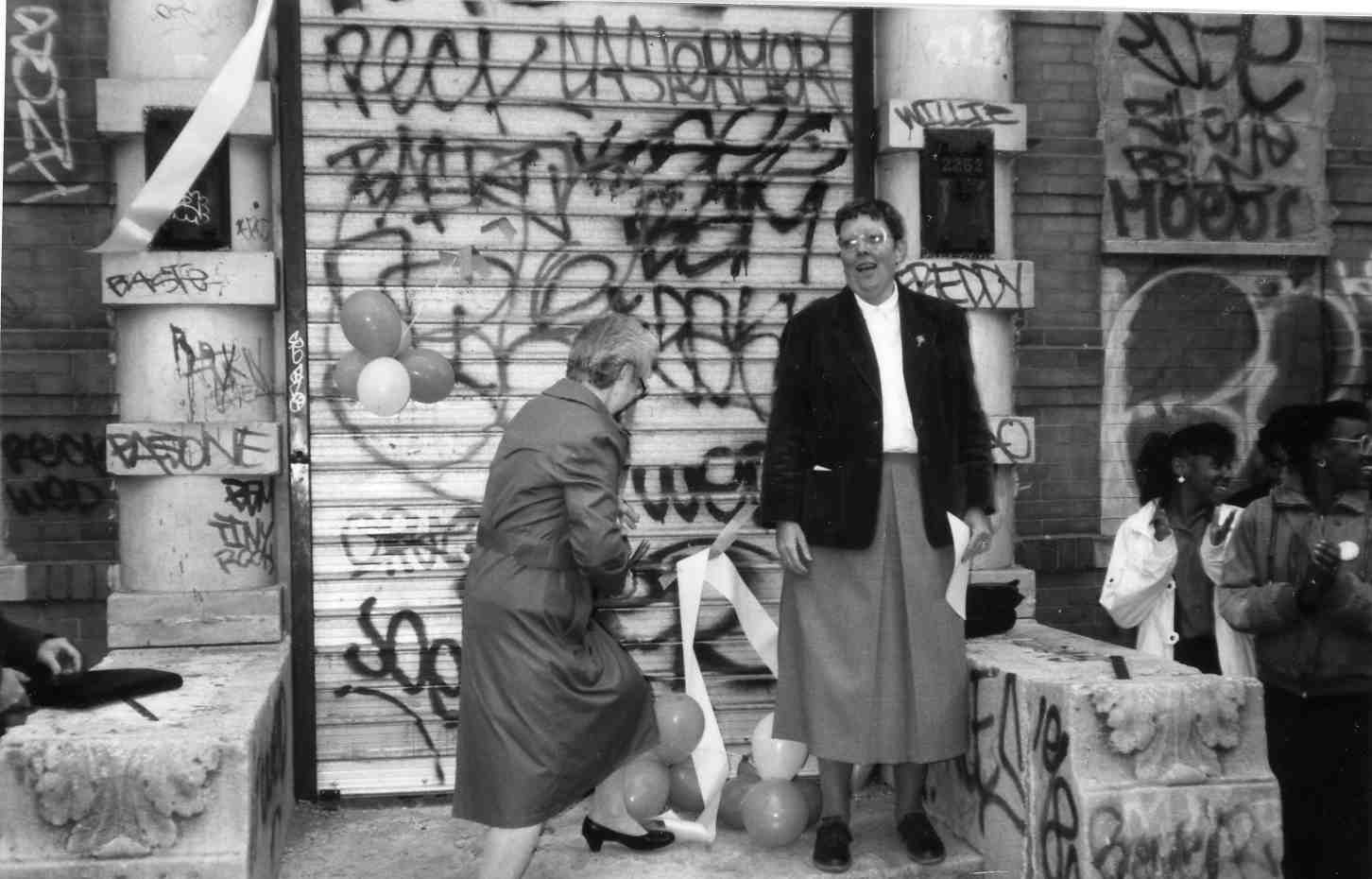 Our Story
Funding Projects that Change Lives
Our People
Board of Directors
Sr. Rosemary
Jeffries, RSM
Board President
Executive Director All-Africa Conference: Sister to Sister
Board Vice President
Vice President, Commercial Community Development Lending Fulton Bank
Board Treasurer
Province Business Administrator Sisters of the Good Shepherd
Sr. Ellenrita
Purcaro, OP
Board Secretary
Director Empowerment Center at Harmony Farm
CRA Officer & First Vice President Apple Bank for Savings
Managing Director, Risk Management Deutsche Bank AG
Senior Relationship Manager & Team Leader HSBC Bank USA, N.A.
Managing Director and CDFI Lending & Investing Executive Bank of America
President & CEO Community Development Trust, Inc.
Regional Representative SOAR!
Chief Financial Officer Concern for Independent Living, Inc.
Principal HousingSmarts, LLC
President Greater Centennial Community Development Corporation
Staff Members
Executive Director
[email protected]
914-909-4498
Greg joined the Leviticus Fund as Executive Director in 2013, and is responsible for leading and managing all aspects of our operations and for formulating new initiatives to address the needs of the low-income people and communities that we serve. Previously, he spent 23 years at the Local Initiatives Support Corporation (LISC), the last seven as Senior Vice President for Lending. While a member of LISC's Loan Committee he reviewed and helped shape over 2,500 loan requests totaling over $1.1 billion to a wide variety of projects. Greg is a graduate of the College of the Holy Cross and St. John's University School of Law.
Loan Manager
[email protected]
914-909-4560
Helen is our Loan Manager and provides direct support to the lending staff throughout the lending process from origination through closing, disbursement and payoff, including monitoring and reporting.  Prior to joining Leviticus, she worked for a commercial real estate management company and has held several jobs in the banking sector that involved internal auditing, and reporting design and implementation. A lawyer, Helen also worked with legal services in Westchester County. She has volunteered with Girl Scouts and her school district's Special Education PTA. She holds a BBA in Finance from Pace University and a law degree from Fordham University School of Law.
Senior Loan Officer
[email protected]
914-909-4568
Kayla is our Senior Loan Officer and works closely with our Executive Director and Director of Lending in business development and customer relations, as well as supporting the development of new lending programs and products, and completing initial loan feasibility assessments. Prior to Leviticus, she worked as a Development Assistant and Leasing Specialist with Regan Development Corp, which specializes in affordable housing and special needs housing. Kayla earned a Master of Science degree in Sustainable Urbanism from the University College in London and holds a B.A. in Urban Studies and a Planning degree from The University at Albany.
Lending Associate
[email protected]
914-909-9180
Jelani is our Lending Associate and his work involves all aspects of our lending, from pre-loan application process to providing support for loan portfolio management, to business development and relationship management. He also assists in gathering impact data related to financed projects, and helps coordinate Leviticus' communications that profile our borrowers. Jelani holds a BA in Management with a background in finance from New York University's Stern Business School, and worked as an intern with Leviticus in 2019. Jelani helped raise over $1 million for The Andrew McDonough B+ Foundation fighting pediatric cancer over the course of two years.
Director of Lending
[email protected]
914-909-4482
Kevin joined the Leviticus Fund as Director of Lending in 2020. He is responsible for all facets of our lending programs, ensuring that we achieve our strategic goals and maintain flexibility and responsiveness in meeting the needs of the organizations we serve. Prior to joining Leviticus, he was a partner at BWB Solutions LLC, a consulting firm specializing in strategy development for organizations committed to social impact. Kevin is also an Adjunct Instructor at The Milano School of Policy, Management and Environment, where he teaches community development finance. Kevin graduated from Brown University and is completing a graduate degree in Economics at The New School for Social Research.
Finance & Operations Associate
[email protected]
914-909-9181
Hayley is our Finance & Operations Associate and is responsible for a broad range of tasks related to bookkeeping and support to our Finance Director, in addition to general administrative support for staff. Prior to Leviticus, she spent the last decade working in corporate accounting and recruitment. Hayley recently received her 300-Hour Yoga and 100-Hour Meditation teacher training certifications, and is passionate about encouraging mindfulness and offering workshops on maintaining healthy relationships with money and finances. She holds a BA in English Language & Literature from the University of Reading, UK.
Finance Director
[email protected]
914-909-4553
Jose is our Finance Director and oversees all facets of bookkeeping, accounting, treasury functions and loan servicing.  He also provides support to the Executive Director for securing new debt and existing debt renewals and increases.  Jose has extensive financial management experience in the nonprofit sector, having worked for social service agencies, a charter public school and a supportive services provider. Jose is active in community-based programs that serve disabled and emotionally fragile youth and has served as a facilitator in racial and social-economic oppression workshops. He holds a B.B.A. Accounting degree from Iona College.
Resource Development Officer
[email protected]
914-909-4381
Colleen joined the Leviticus Fund as Resource Development Officer in 2020. She is responsible for increasing resources to support Leviticus' work, including membership expansion, advancing initiatives to secure investments from faith-based colleges and universities, and developing and implementing a Legacy Fund. In addition to her work with Leviticus, Colleen is principal of CMR Communications, a consulting firm certified as a Women's Business Enterprise by NYS, which provides association and grants management support for nonprofits serving vulnerable populations. She is a graduate of the College of St. Rose in Albany.
Communications & Compliance Officer
[email protected]
914-909-4422
As our Communications and Compliance Officer, Maryann handles all compliance reporting to our investors, funders and federal agencies and manages our print and electronic communications and impact tracking database. Before Leviticus, Maryann worked in fundraising for an international nonprofit and lived in Brazil for nine years involved in housing and land access issues. She serves on the Board of Directors for IFCA Housing Network, a nonprofit housing agency in her community. She holds a BA in Journalism from New York University and an MBA from Mercy College.
Commitment to Diversity
The Leviticus Fund is committed to diversity, equity and inclusion on its Board of Directors and among its staff. In all aspects of its operations and at all levels of the organization, Leviticus Fund works to ensure that there is no discrimination on the basis of, but not limited to, ethnicity, race, age, sexual or gender identity, sexual orientation, national origin, physical ability, religious belief, culture or geographic background. Our vision of diversity also encompasses differences in skills and experience among Board and staff members, and we seek to maximize the potential of all employees and to attract staff of diverse backgrounds.