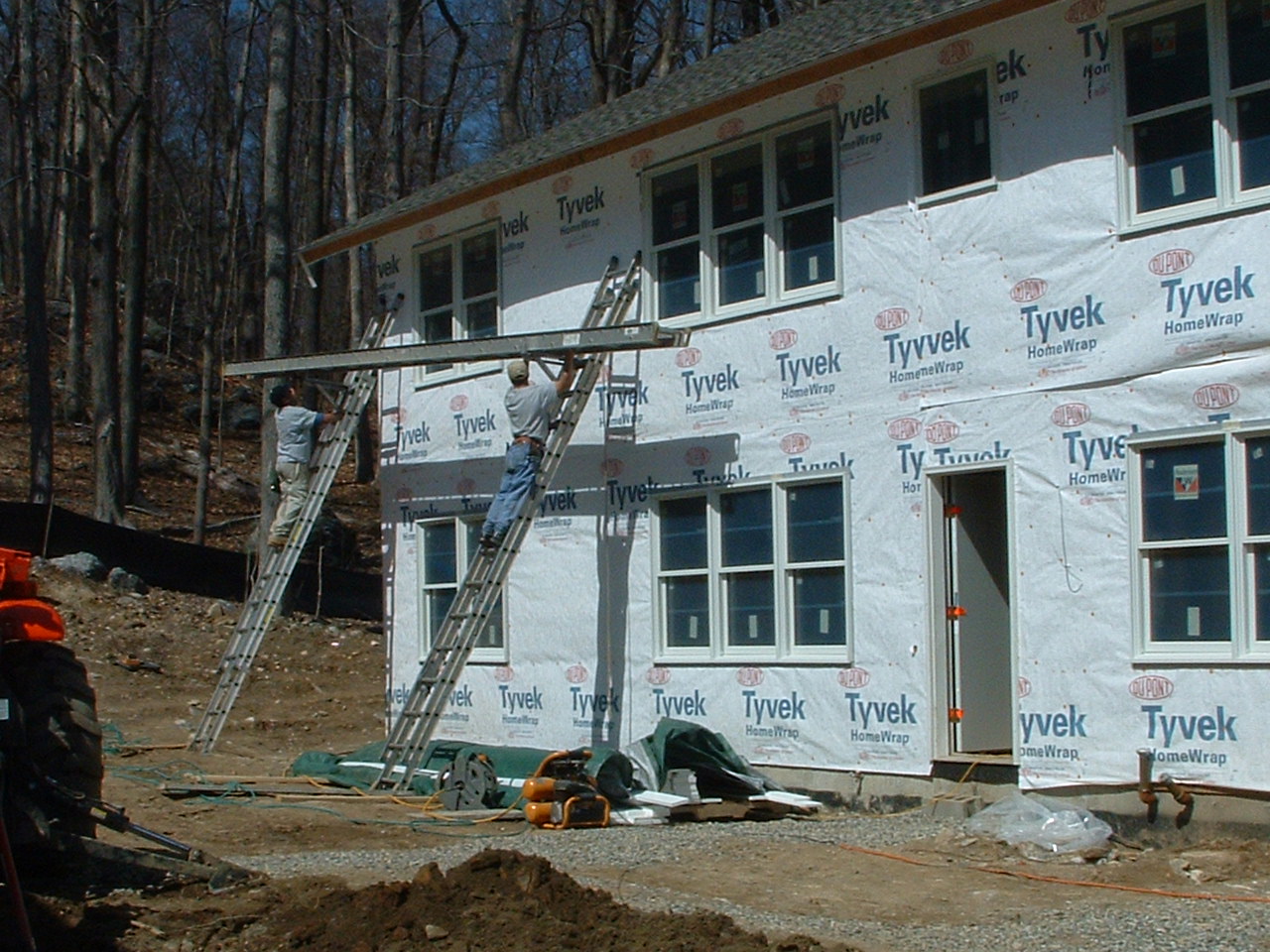 The Leviticus Fund is a regional nonprofit loan fund with over 38 years of experience lending to projects and organizations that benefit low-income communities and individuals. Our capital fills gaps or strengthens a project or the nonprofit organization that is developing it. We owe our success to the strong and service-oriented relationships we form with our borrowers. When a nonprofit looks to us to help finance a project in their community, they can be sure we will treat them as a true partner in a shared cause of promoting social justice and serving those in need.
Our loans have flexible terms and fixed, low interest rates. We underwrite as efficiently as we can so our partners can receive the time-sensitive capital they need. We do not charge a closing fee, a prepayment fee, or a lender legal fee.
We also offer free, tailored technical assistance to help our borrowers strengthen their projects and their financial condition. In the process we share what we have learned and help them access other resources and improve their ability to succeed.
Capital We Provide
Predevelopment: pays expenses incurred before construction, including surveys, appraisals, architectural fees, engineering reports, environmental reports, legal fees, and market studies.
Acquisition: pays the costs of acquiring a property, including closing costs.
Construction: pays hard and soft construction costs for new or rehab projects.
Bridge: pays up-front project costs incurred by the developer while waiting to receive cash from another source of funds (e.g. public contract reimbursements or private grant proceeds)
Mini-Permanent and Permanent: provides short-term (5-15 years) and long-term (16-30 years) financing that a new or rehab project requires.
Revolving: covers predevelopment, acquisition, and/or bridge financing needs for more than one property or project.
For more detailed information on our lending products and terms, please review our Leviticus Lending Products.
We use an efficient underwriting process to reduce the burden on our borrowers. We first assess the general feasibility and mission-alignment of a project via an in-person, phone, or e-mail conversation and a review of financial statements. If a project satisfies those conditions, we provide a loan application containing questions about project scope, use of loan proceeds, experience and financial capacity of the borrower and guarantor (if applicable), status of approvals and funding commitments, the project's impact on the community and projected timing of the closing.
After we receive the completed loan application and a checklist of supporting materials, we can often complete underwriting within a month, depending on the scope and complexity of the project and the ongoing responsiveness of the borrower. Once we approve a loan, we immediately send a commitment letter to the borrower, engage our pro bono counsel to draft all loan documents, and schedule a mutually convenient closing date.
To explore a loan from Leviticus Fund, contact Kayla Jeffrey, our Senior Loan Officer, at 914-909-4568 or [email protected].
---
Projects We Finance
Affordable and Supportive Rental Housing: to provide homes to individuals and families to reduce their housing costs, and to facilitate the social and/or health services needed to stabilize and improve their lives.
For-Sale Affordable Homes: to offer low-income families opportunities to build wealth and to stabilize their communities.
Resident Purchases of Manufactured Home Communities: to give residents the power to decide the future of their community and to have a stake in its success.
Charter Public School Facilities: to provide students from low-income families with opportunities to learn in high-performing nonprofit schools.
Child Care and Early Learning Centers: to give children a healthy place to begin their learning and growing process.
Community Health Centers: to ensure all people have access to the physical and mental health services they need.
Nonprofit Office and Program Delivery Space: to give nonprofit partners the space they need to deliver their services and to directly boost their operating income.
Economic Development Facilities, including Healthy Food Retail: to increase investment, and economic development and job creation, in low-income communities, and to improve access for residents to healthy foods and quality goods and services.
Learn more about the projects we have financed on our Impact page and from our Success Stories.
---
Special Financing Programs:
EDREE – Empowering Diverse Real Estate Entrepreneurs
Over the past few years, the Leviticus Fund began listening differently to our borrowers and other community stakeholders to address the specific challenges faced by Black and brown real estate developers to access capital. In response, we have launched a new initiative called Empowering Diverse Real Estate Entrepreneurs – or EDREE. Our focus is to work to remove the barriers to capital that prevent entrepreneurs of color from flourishing in the real estate development industry, and to increase access to technical assistance and training.
To learn more, read our EDREE project description
Click here to view the full June 23rd presentation of Empowering Equity in Real Estate Development, and here for the Leviticus Fund's segment of the presentation.
View or download the EDREE Term Sheet as a PDF.
Project Start Fund
The Project Start Fund (PSF) is a new capital pool designed specifically for affordable rental housing development, preservation or renovation projects in New York State that serve low-, very low- and extremely low-income households. Leviticus is able to offer this loan product to eligible projects at a lower interest rate because of a Capital Magnet Fund grant provided by the federal CDFI Fund.
Loan product highlights for eligible projects include:
Early stage financing, specifically predevelopment, acquisition and bridge loans.
5.25% interest rate for eligible project costs.
Preference for projects prioritizing rental housing units for very low (50% of area median income) and extremely low-income households (30% of area median income.)
For more detailed information, please review our Leviticus Project Start Fund
Healthy Food Access
This program is geared toward "food deserts" in low-income communities that face health disparities due, in part, to a lack of access to healthy and unprocessed food choices. Using a grant from the CDFI Fund's Healthy Food Financing Initiative, Leviticus is able to offer the following resources:
Lower-interest loans for supermarkets and healthy food retailers locating in designated food deserts.
High-touch technical assistance to borrowers to increase their capacity to complete projects.
Retention of expert consultants whose work has the potential to increase healthy food access through market research and studies.
---
Technical Assistance
As we work with nonprofits across our region that we reach out to or that contact us, we provide cost-free technical assistance to them as needed, irrespective of whether we also ultimately provide them with loan capital. Our goal is to be a helpful clearinghouse of ideas and resources for (1) project structuring and financing programs, (2) connection to experts in the community development field our nonprofit partners may not be aware of, (3) industry best practices, and (4) what we have learned from hundreds of community development scenarios we have been part of. The assistance we provide may involve the following:
Discussion of strategies for building capacity to execute, operate and sustain projects.
Guidance on development of project teams, timelines, and contracts.
Review and improvement of financial statements, budgets, and other documents.
Sharing of best practices for management and governance from other high-performing nonprofits.
Connection to external capital and development resources from across the region.
General troubleshooting of unforeseen challenges in project completion.
Through these services we seek to form lasting relationships with our borrowers and ensure that they complete projects with greater efficiency, that they build organizational and financial capacity, and that they have the most beneficial results possible.